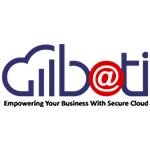 VideoGrapher & Video Editor
PT Bangun Abadi Teknologi Indonesia
IDR 4,810,000 – IDR 6,734,000
Ditayangkan pada 31-Aug-23
Keuntungan
Mempunyai jenjang karier yang jelas

Kandidat berperforma bagus akan mendapatkan insentif,tunjangan

Mendapatkan Training dan Pendidikan Keahlian
Deskripsi Pekerjaan
Job descriptions:
• Manage video production, starting from content shooting and editing.
• Responsible for shooting raw footages as per storyboard created by content planner
• Direct talent, set up shooting location/stage
• Collaborate with content planner for shooting schedule, talent, and provide insight and direction for output quality enhancement.
• Process raw footage to finished videos according to guideline set by client and content planner.
• Develop assets & materials for content production and OBS background design (green screen backgrounds for Live room studio)
• Make videos pertaining to a product review or other marketing needs.
• Edit videos by ensuring a proper color grading, and putting together every snippet to be further used or distributed.
Qualifications
• 1+ years' experience as videographer and editor for digital/social media platform
• Minimum associate degree / bachelor degree in Broadcasting or Visual Design Communication
• Proficiency in using various shooting and editing software and equipment.
• Possess knowledge of Adobe Premiere Pro, Adobe After Effects
• Experienced in lighting composition.
• Adept at simplifying and communicating complex ideas to broad audiences.
Benefit : Gaji + Tunjangan uang makan + BPJS ( TK & KIS ) + Bonus
Due Date : 11 September 2023
Willing placement in Jakarta Barat