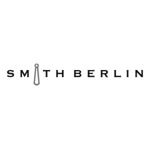 IDR 4,000,000 – IDR 7,000,000
Ditayangkan pada 31-Aug-23
Deskripsi Pekerjaan
Job Descriptions
Checking & ensure smooth planning and execution of live operation activities, including: create promotion plan and strategy, brief promotion to hosts, ensure hosts' livestream quality is up to standard, new product launch preparation, etc.
Ensure sales target achievement, improve user experience and increase store traffic.
Maintain relationship with platform (TikTok), hosts and affiliate partners.
Pay attention to the trend of the live industry, monitor and analyze the dynamics of competing products and propose corresponding countermeasures.
Responsible for hosts' livestream schedules and interviews.
Prepare weekly review, collection and analysis of operational data, and regular feedback of the latest information.
Submit shopping center campaigns.
Optimize shopping ads on platform.
Maintain store service at high standard and regularly monitor penalty points.
Job Requirements
At least 1 year of working experience as e-commerce key account. Experience handling TikTok Shop will be prioritized.
Good at campaign planning, strong in analytics and critical thinking.
Communication and people management skill (managing hosts)
Computer literate (Microsoft office: excel and power point)
High sense of responsibility, detail oriented, target driven and can work well under pressure.
Proactive and eagerness to learn.
Having livestreaming experience will be a plus.