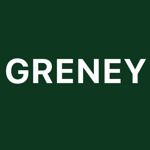 TikTok KOL Specialist
PT Artajaya Teknologi Indonesia
IDR 7,000,000 – IDR 10,000,000
Ditayangkan pada 31-Aug-23
Deskripsi Pekerjaan
Job Description
• Recruitment of talents, influencers, and KOLs for collaboration with the brand.
• Building relationships with KOLs and maintaining positive rapport.
• Evaluating and summarizing KOLs' performance and the outcomes of collaborations.
• Handling invoicing, agreement letters, and other necessary documentation related to KOL collaborations, including budget management for KOLs.
• Creating visually captivating short-form videos that align with TikTok's trends, features, and user preferences.
• Staying updated on TikTok trends, challenges, and popular content formats to produce timely and relevant videos.
• Collaborating with brands and agencies for sponsored content and brand partnerships while staying authentic to the niche.
• Monitoring performance metrics like views, likes, shares, and engagement rates to gauge the effectiveness of the content strategy.
Qualifications and Skills
• Holds a minimum Bachelor's Degree in any field.
• Has a minimum of 1 year of experience working as a TikTok KOL Specialist.
• Fluency in English or Mandarin/Chinese Language is preferred.
• Comprehensive understanding of TikTok's features, trends, and community culture, including Live Streaming and Affiliate functions.
• Experience in budget management and negotiation with KOLs.
• Updated knowledge about KOLs that align with the brand's needs.
• Strong communication skills for effective engagement with KOLs and collaboration with brands.
• Brings authenticity, relatability, and a genuine passion for the chosen content niche.
• Possesses an analytical mindset to monitor performance metrics and make informed decisions based on data.
• Proficient in data analysis using Microsoft Office or similar tools.
• Open to working in Sunter, North Jakarta.