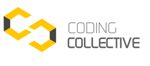 IDR 4,000,000 – IDR 5,600,000
Ditayangkan pada 1-Sep-23
Deskripsi Pekerjaan
Position Overview
We are seeking an energetic and results-driven Telesales Representative to join our dynamic sales team. The ideal candidate will have a passion for sales, exceptional communication skills, and the ability to connect with potential customers over the phone. As a Telesales Representative, you will play a crucial role in driving revenue growth by promoting our products/services and converting leads into satisfied customers.
Responsibilities
Conduct outbound calls to prospective customers.
Engage potential customers in meaningful conversations to understand their needs, address their concerns, and effectively communicate the benefits of our products/services.
Sourcing and building databases for potential clients.
Utilise persuasive sales techniques to overcome objections and close sales deals over the phone.
Achieve and exceed monthly and quarterly sales targets and key performance indicators (KPIs).
Follow up with leads and prospects in a timely manner to nurture relationships and drive conversion.
Qualifications
Proven experience in telesales, inside sales, or a similar role is preferred.
Previous experience in cold calling, lead generation, or customer relationship management is beneficial.
Excellent verbal communication skills with a clear and confident phone demeanour.
Strong interpersonal skills to establish rapport with potential customers and build trust.
Persuasive and goal-oriented with a focus on achieving sales targets and quotas.
Knowledge of the industry and the products/services we offer is an advantage.
If you are passionate about sales, enjoy building relationships, and thrive in a target-driven environment, we invite you to join our telesales team and contribute to our ongoing success. Apply now to embark on an exciting journey with us!