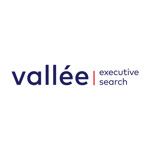 IDR 18,000,000 – IDR 30,000,000
Ditayangkan pada 2-Sep-23
Keuntungan
Well-established organisation
Deskripsi Pekerjaan
Company: A prominent Food Ingredients company with three legal entities, including a production facility, and a workforce of 120 employees. Based in North Jakarta, Indonesia.
Job Description:
Our client, a leading Food Ingredients company, is seeking a highly skilled and experienced Tax Manager to join their team. This role is crucial in ensuring compliance with tax regulations and optimizing the company's tax position.
MISSION AND RESPONSIBILITIES:
Assume full responsibility for all tax matters within the organization.
Ensure compliance with Indonesian tax laws and regulations, including tax reporting and filing.
Proactively identify tax planning opportunities and strategies to minimize the company's tax liabilities.
Collaborate with external tax advisors and authorities on tax audits and assessments.
Prepare and submit accurate and timely tax returns, including VAT, income tax, and other tax-related reports.
Manage transfer pricing documentation and ensure adherence to transfer pricing regulations.
Stay up-to-date with changes in tax laws and regulations and communicate their impact to the organization.
Provide tax-related advice and support to various departments within the company.
Report to the Country Finance Director, keeping them informed of all tax-related matters.
REQUIREMENTS:
A degree in Finance, Accounting, or a related field; additional qualifications in taxation are preferred.
A minimum of 7 years of relevant experience in tax management.
In-depth knowledge of Indonesian tax laws and regulations.
Experience in a manufacturing environment, particularly in the Food Ingredients industry, is advantageous.
Strong analytical and problem-solving skills.
Excellent communication and interpersonal skills.
Ability to work independently and as part of a team.
Proficiency in tax software and MS Office.
Reporting to the Country Finance Director.
Based in North Jakarta.
Offer: Competitive Compensation & Benefits, and the opportunity to play a critical role in ensuring the tax compliance and optimization of a well-established Food Ingredients company in Indonesia.