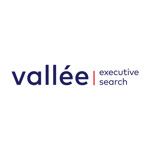 Senior Finance Controller – ASEAN Region
IDR 50,000,000 – IDR 70,000,000
Ditayangkan pada 2-Sep-23
Deskripsi Pekerjaan
Company:
Our client is a renowned FMCG MNC with a significant presence in Indonesia. They are currently expanding their finance team and are looking for a Senior Finance Controller to oversee a few ASEAN Countries.
Key Responsibilities:
Manage a 3 staff team in charge of financial planning, budgeting, and forecasting.
Analyze financial data to derive strategic insights.
Collaborate on profitability and efficiency strategies.
Oversee the company-wide expense budget and ensure alignment.
Analyze spending patterns to identify cost-saving opportunities.
Implement cost control measures and provide advice to senior management.
Manage resource allocation in collaboration with department heads.
Ensure compliance and maintain strong internal controls.
Travel to meet Country GMs and local finance teams.
Qualifications:
Bachelor's degree in Finance, Accounting, or a related field; a Master's degree is a plus.
Proven 10 years of experience in financial roles.
Strong analytical, reasoning, and numerical skills.
Agile, resilient, and detail-oriented.
Results-driven with a proactive and strategic mindset.
Proficiency in financial software and ERP systems.
Excellent communication and leadership abilities
Preferably a previous experience overseeing Finance overseas.