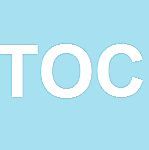 Senior Accounting and Tax
PT Trans Ocean Consulting
IDR 7,000,000 – IDR 9,000,000
Ditayangkan pada 31-Aug-23
Deskripsi Pekerjaan
Prepare periodic financial statement, tax report and other requested reports for Client.
Perform various kinds of projects requested (Valuation, Due Diligence, Business Advisory).
Make a good and clear documentation and report in English.
Able to give good presentation to management and client.
Performs other related duties as assigned by the Director and Manager.
Requirements:
Possess at least Bachelor's Degree in accounting from reputable university.
Having minimum of 3 years experiences in accounting field.
Preferably with experience in public accounting firm.
Preferably holding Tax Brevet, A&B certificate.
Familiar with accounting system applications, preferably Accurate accounting system.
Having in-depth knowledge of accounting and tax principles, practices, standards, laws, and regulations.
Having knowledge in accounting and tax audit, financial analysis, and internal control.
Having high attention to detail and accuracy.
Excellent written and verbal communication skills in English.
Excellent organizational and time management skills.
Proficient in Microsoft Office (Excel, Word, PPT).