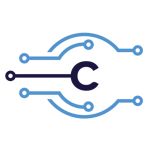 Senior Accounting / Admin
IDR 7,000,000 – IDR 9,800,000
Ditayangkan pada 2-Sep-23
Keuntungan
International company with potential International placement

Expanding throughout Indonesia and Internationally

Excellent working environment
Deskripsi Pekerjaan
P.T Cloudtronics Jaya is looking for a experienced book keeper / Accounting staff member to assist in the daily activities and accounting and administration of the business.
The correct person will need to have the following
10 Years Experience
Be familar with Xero or MYOB software and if not Cloudtronics will provide the training courses.
MUST Speak and write fluent english Communicate with International and local staff daily
Reporting Directly to International President Director.