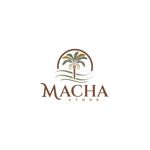 Sales Promotion / Shopkeeper for Home Decoration Gallery in Legian Kuta Bali
IDR 3,000,000 – IDR 4,200,000
Ditayangkan pada 1-Sep-23
Deskripsi Pekerjaan
Join Our Growing Team!
Exciting times await you at Macha Store Bali, a prominent soft-furnishing manufacturer and home decoration provider.
Position: Sales Promotion / Shopkeeper Staff
Are you captivated by the world of interior decor and customer engagement? If you're seeking a thriving work environment that fuels your growth, you're in the right place!
Envision yourself in the heart of Bali, where creativity and culture collide. With an impressive 8-year journey and two bustling galleries, Macha Store Bali is actively seeking a dedicated Sales Promotion / Shopkeeper Staff to join our dynamic team.
As a valued team member, you'll:
Present our exclusive soft furnishings and home decor to both international and domestic buyers.
Chart your career path with us, benefit ting from unrivaled growth prospects and competitive remuneration.
Immerse yourself in our supportive company ethos that nurtures talent and innovation.
Worried about experience? Don't be! We believe potential is just as valuable as experience. Join us, and we'll nurture your skills to help you succeed.
Your journey with us will be an enriching experience, personally and professionally. With a solid company culture in place, your dedication will be celebrated, and your impact acknowledged.
Ready to unlock your potential? Connect with us today by sending your resume and cover letter to email hr at machastorebali.com. Embrace competitive compensation, rapid career progression, and the chance to shape the future of a thriving business.
Don't hesitate to step into your dream career! Take charge and be part of the Macha Store Bali family.
Application Deadline: 10 September 2023
Location: Bali
Together, let's craft living spaces that resonate with the beauty of Bali and the warmth of community. Your journey to a fulfilling career begins now.
Apply now!