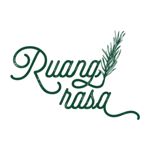 Sales Executive specialist FNB Partnership
IDR 4,900,000 – IDR 6,860,000
Ditayangkan pada 1-Sep-23
Keuntungan
Coaching and support from leader
Deskripsi Pekerjaan
Sales Executive specialist FNB Partnership
Penempatan Jakarta
QUALIFICATION
Preferably from food and beverage Industry/commercial industry
A Bachelor's degree from reputable university, in any major/field.
At least 1 year experience in marketing or sales, preferably in food/beverage/bakery marketing. Fresh graduates may apply as well.
Understanding knowledge of sales and marketing.
Strong analytical, organizational, and creative thinking skills.
Excellent communication, interpersonal, and customer service skills.
Knowledge of data analysis and report writing.
The ability to understand and follow company policies and procedures.
The ability to work under pressure.
The ability to build a strong connection through social networking
JOB DESCRIPTION
Promoting the company's existing outlets and introducing new outlets to the market
Canvassing to find prospects.
Researching and developing marketing opportunities and plans, understanding consumer requirements, identifying market trends, and suggesting system improvements to achieve the company's marketing goals.
Implementing new sales plans and advertising.
Maintaining relationships with clients by understanding their needs, and anticipating new marketing opportunities.
Staying current in the industry by attending publicity opportunities, and maintaining personal and professional networks by staying up-to-date in social network.
Creating interesting promotion/marketing strategies to boost company sales.
Benefit
Great working atmosphere
Team building activitiy
Coaching and support from leader
Target and team bonus
Room for improvement