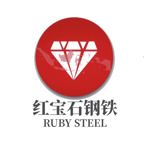 Sales and Marketing
RUBY PRATAMA TRADING INDONESIA
IDR 7,000,000 – IDR 8,000,000
Ditayangkan pada 29-Aug-23
Keuntungan
Get bonuses if can reach sales targets
Deskripsi Pekerjaan
We are looking to hire an experienced sales and marketing executive to help drive company sales. In this position, you will be involved in developing marketing strategies, implementing marketing plans, developing sales strategies, maintaining customer relations, and creating sales reports.
Sales and Marketing Executive Responsibilities:
Contributing to the development of marketing strategies.
Conducting market research on rival products.
Designing and implementing marketing plans for company products.
Coordinating with media representatives and sponsors.
Working with the sales team to develop targeted sales strategies.
Answering client queries about product specifications and uses.
Maintaining client relations.
Creates Strategies that align with modern consume trends
Tracking sales data to ensure the company meets sales quotas.
Creating and presenting sales performance reports.
Sales and Marketing Executive Requirements:
Bachelor's degree in marketing, business, or related field.
Proven work experience as a sales and marketing executive.
Knowledge of modern marketing techniques.
High-level communication and networking skills.
A passion for sales.
Understanding of commercial trends and marketing strategies.
Good project management skills.
Excellent interpersonal skills.
Ability to work well under pressure.
Must can speak Mandarin language
Can understand about IT
Have experience in International Trading
Understand to making document that need for import