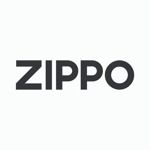 IDR 6,500,000 – IDR 8,000,000
Ditayangkan pada 30-Aug-23
Deskripsi Pekerjaan
Requirements
1. Education and Experience:
– A bachelor's degree in business administration, marketing, sales, or a related field is preferred.
– Proven work experience in B2B sales, channel management, or business development, with a focus on the Indonesian market.
– Familiarity with the Indonesian retail landscape and experience in working with distributors, wholesalers, and retailers in the country.
2. Sales Skills:
– Demonstrated ability to develop and execute sales strategies to drive offline sales growth in Indonesia.
– Proven track record of meeting or exceeding sales targets and achieving revenue objectives.
– Strong negotiation, communication, and presentation skills to effectively engage with channel partners, distributors, and retailers.
3. Industry and Market Knowledge:
– In-depth understanding of the consumer goods market in Indonesia, particularly in the retail sector.
– Knowledge of the competitive landscape, including competitor products, pricing, and market trends.
– Awareness of local regulations and policies that may impact distribution and sales operations in Indonesia.
4. Channel Management and Development:
– Experience in managing and expanding a network of channel partners in Indonesia, including distributors, wholesalers, and retailers.
– Ability to identify potential channel partners and develop relationships to increase offline market presence.
– Proficiency in analyzing sales data and market trends to identify growth opportunities and make data-driven decisions.
5. Language Skills:
– Fluency in Bahasa Indonesia
– Proficiency in English
6. Travel:
– Meet with channel partners, attend trade shows, and visit clients in different regions.
7. Tech and Tools Proficiency:
– Proficient in using sales CRM software and other relevant sales tools to track and manage sales activities, customer relationships, and performance metrics.
– Familiarity with e-commerce platforms and online sales channels, as well as the ability to leverage them to support offline sales efforts.