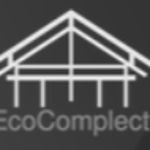 Project Construction Manager
PT Ecocomplect Group Indonesia
IDR 20,000,000 – IDR 25,000,000
Ditayangkan pada 30-Aug-23
Keuntungan
Dormitory, Income Tax, BPJS, THR, Bike, Bonus
Deskripsi Pekerjaan
Project Construction Manager
Report to GM and Director
Subordinate: Quantity Surveyor & Estimator Team, Site Manager, Site Supervisor,
Collaboration with: Procurement & Logistic Head, HRM, Surveyor, HSE Manager, Engineering Team
Brief
Project Construction Manager is responsible for overseeing a number of different types of construction projects. They will lead the project from initiation to close, hiring subcontractors, working with vendors and tracking inventory of equipment and materials. This person should be knowledgeable about regulations, permits and project management methodology. They should also work well with others, be highly organized and detail-oriented, meet deadlines and strive to stay within budget.
Responsibilities
Define the project scope
Create a construction estimate based on a material take off (MTO)
Create and manage a construction project budget
Create a construction project management plan
Develop a construction schedule, with project deliverables and milestones
Keep inventory of tools, equipment and machinery
Manage resources such as construction materials, construction workers and equipment
Allocate and manage resource logistics
Design Quality Management System to ensure the building meet the standards of Owner
Create status reports for project stakeholders
Oversee the performance of sub-contractors, site manager and other members of the construction team
Ensure the work method are made properly
Obtain building permits, licenses and meet code regulations
Collaborating with HSE to maintain health and safety standards
Calculating Project Quantity Base on Design Drawing and Technical Specification
Making Project Scheduling for weekly and Monthly
Teaching Standard Quality of Project to all Project Staff
Auditing the Project Quality Document
Checking Project Quality at the Field Project
Checking the Method Statement of the Project
Making engineering calculation
Making Project Sequence
Identifying Project Critical Task
Estimating and Managing ManPower, Material, and Equipment that required on the Project
Monitoring and Calculating Progress of the Project
Supervise quality at the field project to make sure that the project follows high standard quality and also all requirements
Generating Progress Report for Weekly and Monthly
Discussing with the team to solve the problem
Direct and ongoing management of the construction process at the site, ensuring proper technology for all types of work, controlling the quality of construction, ensuring quality control procedures.
Ensuring timely execution of works, as well as optimal solutions to optimize the budget and catch up construction deadlines.
Managing and coordinating the design team in the office, ensuring timely and complete design documentation.
Preparing detailed reports on all risks, problems, delays, missing documentation, recommendations for early resolution.
Advance planning, sourcing and engagement of manpower to ensure proper and timely work deliverables
Monitoring of contractors and suppliers, searching for the best offers, conducting tender procedures, ensuring timely delivery of materials and equipment.
Skills & Qualifications
Strong team management and leadership skills
Problem-solving and conflict-resolution skills
Excellent written and verbal communication skills in English
Project management skills such as time management, project budgeting, resource management and project scheduling
Bachelor's degree in architecture, civil engineering, construction management or related field
Strong knowledge of construction management best practices
Fluency in software programs related to construction management, including project management software
Familiar with current with rules and regulations related to construction
Five years of project management experience in the construction industry
Years of construction management experience managing budgets and schedules
Prior experience managing a construction site
Proven risk management experience in construction projects
Hold Management Project Certification "SKA Ahli Bangunan Gedung Level Madya"
Informasi Tambahan
CEO/GM/Direktur/Manajer Senior