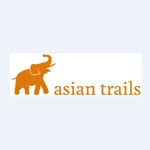 Product Development Officer
PT Asian Trails Indonesia
IDR 3,800,000 – IDR 5,000,000
Ditayangkan pada 31-Aug-23
Keuntungan
Work with many talented and experienced people

Have a peace of mind working in a stable company

Work for a brand that is well-known internationally
Deskripsi Pekerjaan
Purpose of the role :
This is an exciting position to support the team and manager to coordinate the development and information of product and service packages sold to agents and/or wholesalers that are up to date, correct, and meet customer needs.
Under the supervision of the Product Manager, you will be responsible for new contracts of product and service suppliers, supplier contract renewals, supplier databases, wholesale master files and contract rates, and promotion materials.
Overall Responsibilities :
· Assist in the development and improvement of travel products;
· Creation of a set of travel programs, touring itineraries, and tour packages;
· Conduct a survey to ensure products and services meet requirements;
· Carefully select and negotiate with new suppliers about the contract rate as well as terms and conditions;
· Write reports after any inspection trips with tour and training modules to follow;
· Ensure all supplier contracts are up to date and bring negotiated for the contract renewal;
· Co-sign the accepted contracts;
· Upload and update supplier data in the system and accessible by the related departments as information to make reservations, operations, and payments work smoothly;
· Prepare and update the proposals and quotations of products and services such as rates, product details, terms and conditions, and any details related to products and services to agents and wholesalers are correct;
· Under the guidance of the Product Manager, create and develop digital media promotional materials for trade shows and sales trips.
Qualifications :
· Extensive destinations, products, and pricing knowledge;
· Strong negotiation skills;
· Interpersonal, communication, presentation, and coordination skill;
· Good analytical skills and business sense;
· Pleasant personality and strong initiative;
· Able to work under pressure and good time management;
· Proficiency in English and ideally other languages;
· Computer literacy;
· Self-confidence, stress management, personal credibility, flexibility;
· Good networking skills;
· Proactive;
· Comfortable in a team-oriented environment, ability to work across departments to solve problems and gather necessary support and resources.