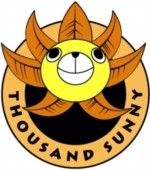 Primary Teacher
Thousand Sunny Learning Center
IDR 4,500,000 – IDR 6,000,000
Ditayangkan pada 30-Aug-23
Keuntungan
Complete and comprehensive teaching material

Competitive benefits and packages
Deskripsi Pekerjaan
Job descriptions:
According to your abilities, you will be assigned to teach in all subjects, especially English, Maths and Science, for one of the following position:
Primary Teacher for Year 5 to 6
We use Cambridge and Singapore curriculum.
Your performance will be graded based on how well your students' score.
Important: You MUST prepare the lesson plans / questions before the class begins on daily basis.
Our students mainly come from National plus / International schools.
Working hour: Mon – Fri from 13.00 to 19.30, Sat from 09.00 to 12.00.
Job requirements:
Interview and Skill Test will be conducted on-premise only (Not online).
Only for candidates who are domicile in Jakarta or must be willing to be physically present.
Candidate(s) must possess at least a Bachelor's Degree in Education or English Literature or Mathematics.
Minimum one year experience but fresh graduate with high GPA or from overseas are welcome to apply.
Fluent in ENGLISH is a must! Active and passive.
Passion in teaching and comfortable with children.
Honest and full of integrity are very important aspects.
Benefits:
Basic salary
Transportation allowance
Medical allowance
Thirteenth month's salary
BPJS Ketenagakerjaan