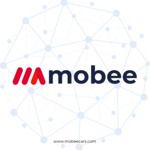 IDR 4,000,000 – IDR 6,000,000
Ditayangkan pada 31-Aug-23
Keuntungan
Competitive salary and performance-based incentives

Opportunity to work closely with the CEO and marketing strategies

Room for growth and professional development within the company
Deskripsi Pekerjaan
We are seeking a dynamic and highly motivated individual to join our team as a Personal Assistant for the CEO of a new start-up based in Indonesia. This role is a unique opportunity for a multitasking professional who can seamlessly manage personal assistant responsibilities while actively contributing to our marketing initiatives on the ground.
Key Responsibilities:
Personal Assistant Duties:
Calendar Management: Efficiently manage the CEO's schedule, coordinate appointments, meetings, and travel arrangements, ensuring optimal time utilization and prioritization
Communication: Handle incoming and outgoing communications, emails, and calls on behalf of the CEO, demonstrating professionalism and excellent communication skills
Documentation: Prepare, review, and organize various documents, reports, presentations, and other materials as needed by the CEO
Task Coordination: Assist in organizing and managing tasks, both professional and personal, to ensure deadlines are met and objectives are achieved
Confidentiality: Maintain the highest level of confidentiality when handling sensitive information and documents
Event Coordination: Plan, coordinate, and oversee various events, meetings, and gatherings hosted by the CEO
Qualifications:
Bachelor's degree in marketing, Business Administration, or a related field is preferred
Proven experience as a personal assistant or in a similar administrative role, with a track record of successful multitasking and organizational skills
Strong understanding of marketing principles and prior exposure to on-ground marketing activities is a plus
Excellent communication skills in both English and Bahasa Indonesia, with the ability to draft professional communications and engage with diverse stakeholders
Proficiency in using productivity tools such as Microsoft Office Suite, calendar management software, and communication platforms
Exceptional problem-solving abilities, attention to detail, and the ability to adapt in a fast-paced start-up environment
Highly organized, self-motivated, and capable of working independently as well as within a team
Will be located in PIK, Jakarta Utara
Benefits:
Competitive salary and performance-based incentives
Opportunity to work closely with the CEO and gain insights into business operations and marketing strategies
Exposure to the exciting and evolving start-up ecosystem in Indonesia
Room for growth and professional development within the company
If you are a proactive, adaptable, and driven individual who thrives in a challenging environment, we encourage you to apply and be a key part of our start-up's journey to success.