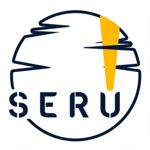 Odoo Developer/Implementator
PT. SOLUSI EKSPLORASI REMBULAN UTAMA​
IDR 6,000,000 – IDR 8,400,000
Ditayangkan pada 30-Aug-23
Deskripsi Pekerjaan
Job Responsibility
Implement Odoo at client
Onsite at client by request
Create Custom Module under request
Manage User Security and Database
Training Odoo Workflow to the client
Requirement
Proven work in building any applications (required to send portfolio).
Preffered Minimal 1-year experience on Odoo development.
Experience with Odoo Custom Addons(Preffered 12 or 14) is Prefferable.
Experience in third-party APIs integration is Prefferable.
Proficient understanding of code versioning tools, such as Git.
Ability to review code and provide structured feedback.
Passion for exploring new development platforms, languages, and methodologies.
Skilled in programming, basic analysis and execute functional testing.