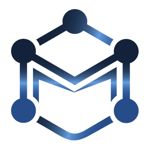 NOC Engineer and NOC Leader
PT. Mitra Teknologi Andalan Utama
IDR 10,000,000 – IDR 20,000,000
Ditayangkan pada 1-Sep-23
Deskripsi Pekerjaan
URGENT
We will provide Level staff : NOC engineer and NOC leader for support daily operation on Network environment on user's Data Center.
Job Description
Job Description and Responsibility NOC third party/vendor globally is on four points : Monitoring, Troubleshooting, Maintenance and Installation/configured for new Device on infrastructure Datacentre of User. All activity related with change configuration config, setup/add config, maintenance and others on environment Datacentre must be get approval from User side (IDC-Network Leader & Manager).
Qualification :
Minimum Diploma/Bachelor Degree from Informatics Engineering, Computer Science, or equivalent discipline
Able to understand and speak English /English literacy (preferably)
Have experiences working on shifting
Have good concept for OSI End-to-End Communication Layer & TCP 3-way handshake flow
Have knowledge Routing protocol (BGP, OSPF, ISIS, MPLS and etc)
Have knowledge IPSec, QoS, VLAN, STP, Monitoring tools, cacti, smokeping, solarwind etc
Have knowledge Load Balancing switch and familiar with Huawei & Cisco product (NE40E-X8A,
CE6851-HI-B-B0A and USG6650-AC)
Have professional certification minimum CCNP or CCIE
Having experience min 3-7 years as Technical Engineer or related position.
Certification must be valid or active.
Global Job Description and Responsibility :
NOC Engineer
Daily operation network on Datacenter environment and make sure all Network running properly on 7*24 hours
Monitoring all connection (private & public connection) running properly; connection between network devices, connection between Datacenter/ Local Loop, IPLC and BGP Internet connection
Monitoring all device network running on health surveillance
Provide daily monitoring checklist base on User checklist provide
Response alarm on Network monitoring system and resolved the alarm/problem
Response email and alarm alert on group chat
Open trouble tickets to provider and partners if there any problem on device, public connection BGP internet, Local Loop, and IPLC also monitoring progress of the ticket
Troubleshooting, maintenance, installs & configure new network device, configure new connection on Infrastructure Datacenter
NOC staff escalate to NOC leader, User Leader if there any problem and not solved based on User escalation Metrix
Note: Detail checklist (device & connection) will be provided by User after final sign in contract
NOC Leader
Manage NOC staff on daily operation (create schedule shifting and make sure rolling shift NOC running properly)
Create MOP (Method of Procedure) for each activity (troubleshooting, maintenance, installation new device, new configuration, etc. on Datacenter Environment) based on requirement USER-Network team
Create activity report (Testing, Maintenance, and Improvement)
Create incident report for each problem on IDC-Network Datacenter and Update documentation network
Create weekly report IDC-Network Datacenter and sent to Network-User leader
Escalation to User-Network leaders base on Escalation Metrix
Review and advice NOC Leader on MOP (Method of Procedure) process
Coaching NOC team on technical skill base on requirement User-Network team
Response USER-Network team on improvement Network environment
Collaborate with USER IDC-Network on Troubleshooting, Maintenance, and Improvement (configure new device &new connection and expansion network etc.)
Escalation to DANA-Network leader base on Escalation Metrix
Range Salary :
NOC Engineer : start from Rp 7.000.000,- (open for negotiable)
NOC Leader : Rp 15.000.000,- until Rp 20.000.000,- (negotiable)
Thankyou.