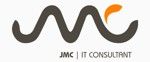 IDR 3,500,000 – IDR 4,500,000
Ditayangkan pada 30-Aug-23
Keuntungan
Incentive based on your performa

Fun and cozy working environment
Deskripsi Pekerjaan
Greetings! We are growing IT Consultant that focused on E-Gov industry. Within 12 years, we are already helping more than 300 IT development in Indonesia. Our main goal is to build Indonesia with technology. Now we are growing strong and looking for a talented and passionate folk to join our journey!
Why You should Join Us
Progressive career track
Personal development support
Excellent remunerations such as bonuses and dynamic salary review and other attractive benefits closely linked with performance and contribution to the company
BPJS kesehatan & ketenagakerjaan support
An exciting working environment
Supportive leader, teammates, and managements
Fun employee trip, sports club, and plenty of joyful birthday celebrations
Gym area and Yoga class
As our Programmer, you will do:
create database
coding and debugging apps
bug fixing
Developing databases
Installing applications
Mentoring junior programmers and providing guidance
Researching and innovating to support process optimization and improvement
Participating in company activities
Assisting in the maintenance of company assets
Creating a conducive environment for collaborative learning and teamwork
Supporting activities throughout the pre-production, production, and post-production processes
JOB QUALIFICATIONS
Minimum education: SMK IT or equivalent.
Minimum 2 year of experience working as a programmer.
Required skills: MySQL, Codeigniter, Yii, PHP, Laravel.