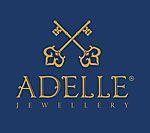 Merchandiser (Pricing)
PT Mitra Manunggal Mahardika
IDR 5,000,000 – IDR 5,800,000
Ditayangkan pada 31-Aug-23
Keuntungan
Lingkungan kerja yang milenial
Deskripsi Pekerjaan
Requirements
Bachelor Degree (preferably Accounting, Management, Business, or related fields).
Minimum1 year experience as a pricing staff in retail business
Expertise in conducting quantitative data analysis
Familiarity with MS Office application (Excel, Word, PowerPoint) is essential
Self-update and ability in summarize taxation regulations are essentials
Strong decision-making skills and a results-driven approach
Passion for jewellery and a deep understanding of the diamond industry.
Job Description
Prepare a sales price comparison report (occasionally).
Checking prices from sales reports (weekly).
Do the data analysis related to pricing (regulation, price competitiveness level, willingness to pay, production cost & profit margin, tax impact, etc.)
Checking selling prices from external or competitors with similar product qualifications (carat weight, same clarity, cut, color grades, band's value, etc.)
Calculate prices for product selling, including price formulation, discounts, special prices, and others.