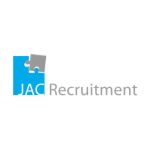 Mechanical/Electrical Engineer (Construction)
PT JAC Consulting Indonesia
IDR 10,000,000 – IDR 15,000,000
Ditayangkan pada 31-Aug-23
Deskripsi Pekerjaan
Company: Japanese general contractor
Head office: Sudirman, Jakarta
Position: ME Engineer
Requirements:
• Designing and Drafting schematic diagrams and layouts of building services as below;
– Mechanical and Plumbling: HVAC, Water&Sewage, Fire Fighting
– Electrical: Power distribution, Lighting&Socket, Fire alarm, Telecommunication, etc.
• 3 years' experience of design work for building services
• Have educational background on Mechanical or Electrical engineering.
• Able to communicate in English
Job Descriptions:
– Make diagrams, layouts, BOQ for M/E Work
– Controlling subcontractor.
– Coordinate with other departments.
– Visit/work on site.