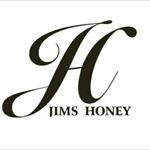 Marketing Communication Specialist
IDR 6,000,000 – IDR 7,000,000
Ditayangkan pada 2-Sep-23
Deskripsi Pekerjaan
As a Marketing Communication Specialist at Jims Honey, you will play a pivotal role in building and maintaining relationships with internal and external parties while implementing creative marketing strategies. Your responsibilities will include:
1. Collaboration Planning and Execution:
– Develop and execute both internal and external collaboration strategies to enhance brand visibility and reach.
– Foster relationships with internal teams to ensure cohesive marketing efforts.
2. Brand Partnership Strategy:
– Plan and execute brand partnership strategies that align with company objectives and values.
– Identify and negotiate partnership opportunities to strengthen the brand's market presence.
3. KOL Marketing Strategy:
– Develop and implement influencer marketing strategies in collaboration with Key Opinion Leaders (KOLs) to drive brand awareness and engagement.
– Maintain relationships with KOLs and ensure successful campaign execution.
4. Community Management:
– Plan and execute community management strategies to engage and grow our online and offline communities.
– Maintain strong relationships with community members and address their needs and concerns.
5. Relationship Maintenance:
– Cultivate and maintain relationships with brand partners, KOLs, and community members.
– Ensure open communication and collaboration to achieve mutual goals.
6. Offline Event Management:
– Arrange and execute offline events for KOLs and the community to foster brand loyalty and engagement.
– Oversee event logistics, ensuring a seamless experience for attendees.
7. Creative Collaboration:
– Collaborate with the creative team to brainstorm and develop fresh marketing ideas and campaign plans.
– Ensure the execution of creative marketing concepts that resonate with the target audience.
8. Brand Strategy Execution:
– Execute multiple brand strategies simultaneously, paying meticulous attention to detail and adhering to timelines.
– Monitor and analyze the performance of marketing initiatives and make data-driven adjustments as needed.
9. Creative Thinking and Problem Solving:
Demonstrate a high level of creative thinking and problem-solving abilities to address marketing challenges and develop innovative solutions.
Proactively identify opportunities for improvement and growth.
10. Partnership and KOL Strategy Development:
– Take ownership of partnership and KOL marketing strategies, continuously refining them based on industry trends and company goals.
– Identify new opportunities for collaboration and expansion.
11. Market Awareness:
– Stay updated on current fashion industry standards, social media trends, competitive landscape, and market trends.
– Use market insights to inform marketing strategies and campaign concepts.