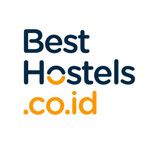 IDR 4,500,000 – IDR 6,300,000
Ditayangkan pada 1-Sep-23
Keuntungan
Fun & Vibrant environment
Deskripsi Pekerjaan
PT. Galang Kangin Digital is a company which specialises in the Travel Industry. Starting in 2019, we begin of creating Besthostels.co.id as OTA that focused on low budget accommodation, then we expand the brand to be Tour & Travel company under the name of BestTrip, and our office as a transit place for travellers, luggage storage, shower & toilet and coffee shop. Currently we are seeking a highly qualified candidate to join our team soon in the Marketing & Digital Marketing Area.
Requirements:
A passion for Tour & Travel and delivering exceptional Unique travelling experience, you must be outstanding with ideas, attention to detail and commitment to high quality outcomes.
Develop and implement marketing strategies to promote the Besthostels, Bestrip, & Besthub, increase customer engagement, awareness, reputation and sales.
Strong understanding of current online marketing concepts, strategy, content trends and best practice.
Develop creative messaging strategies to advertise the company's vision and products on the top social media platforms.
Develop different strategies for different social media platforms and gauge their impact to keep the marketing graph high.
Prepare plans for promoting the brand and its products during social events where the most potential consumers are to be found.
Gather and analyze feedback data to develop new ideas improving marketing strategy and advertising.
Monitor social media platforms and develop new ideas to enhance customer engagement by acknowledging and solving their problems and queries.
Track ROI to measure the performance of each of the marketing strategies to work on them continually.
Become a part of social media groups to engage in the trending discussions within our industry.
Come up with unique ideas for the company newsletter to be sent to subscribers to keep our valued customers engaged and attract new ones.
Collaborate with the sales team and providing them with customer feedback on the company's products.
Experience in e-commerce managing SEO, SEM, social media and affiliate programs.
A strong communicator and team leader who can positively and productively influence and engage with different audiences at all levels. Able to present information (both written and oral) clearly and concisely.
Broad and creative thinker with strong analytical skills; ability to use market analysis to identify high potential opportunities.
Problem Solving; must be able to critically analyse and tackle problems and present viable solutions.
Have an entrepreneurial spirit with strong organisational and work co-ordinating skills to handle multiple assignments and projects.
Ability to lead and inspire a team.
Proven ability to work cross-functionally.
Driven by the desire to win and for continuous improvement.
Fluent English Speaker.
Minimum 3 years previous relevant experience with proven track record
Requirements :
2-3 years of previous marketing experience, both traditional and digital channels. Preferably have experience as travelers, backpacking, Tour & Travel Industry.
Preferably with a Bachelor's degree in marketing or communications
Creative thinker with excellent written and spoken communication skills Experience in content marketing strategies and a strong comprehension of digital trends.
Strong decision-making skills and the ability to work effectively in a matrix organisation.
Strong analysis, research evaluation and advisory skills, combined with creative problem-solving skills and conceptual skills for developing successful solutions and making recommendations.