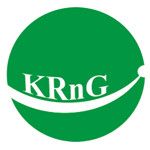 IDR 5,000,000 – IDR 6,000,000
Ditayangkan pada 30-Aug-23
Deskripsi Pekerjaan
Requirements :
Bachelor degree in marketing or related field.
Minimum 3 years experience in marketing of concrete,cement,construction industry.
Must have knowledge and skill in marketing/sales, A/R, delivery planning, Invoicing.
Good English skill.
Job Description :
Understand the company's products, competitiors, and the company's business position in the market.
Conduct research to identify new customers and potential market.
Contacting potential clients to establish relationship and arrange meetings.
Contacting clients about new developments in the company's products.
Developing sales and advertising action plans in the field to achieve marketing and sales goals.
Identify the needs of different customers to correctly identify marketing opportunities.
Research and capitalize on different marketing opportunities.
Create weekly, monthly, and annual sales report.
Create quaterly sales plans.
Inventory control, production control planning, and delivery control.
mastering RMP (Material Requirement Planning).
Determine safety stock, ROP (Re Order Point) for raw material procurement.
Provide orders from the marketing department and prepare production plans in accordance with marketing orders.
Conduct monitoring starting from the production, delivery, until it is received by consumers.
Make a precise and efficient production process schedule that is adjusted to the demand/amount of production and time. So that the goods are delivered on time.
Prepare transportation services for delivery needs according to customers orders 7×24 hours.
Calculating raw material requirements for the production process.