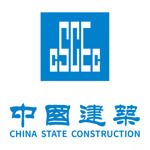 Mandarin Translator
China Construction Fourth Engineering Division Corp Ltd
IDR 7,500,000 – IDR 10,500,000
Ditayangkan pada 31-Aug-23
Deskripsi Pekerjaan
1. Always ready to be a translator when the boss holds a meeting
2. Every morning attend the morning meeting and translate properly and precisely the superior's conversation.
3. standbye when needed translate language.
Requirements
1. Bachelor's Degree.
2. At least 3 year(s) working experience as a Translator, Interpreter or similar role.
3. Fluency in Mandarin and Bahasa Indonesia. English will be plus point.
4. Have HSK certification, preferably HSK 5 or above.
5. Excellent proofreading skills with the ability to identify grammar, spelling, and punctuation errors.
6. Good in translation and interpreting
7. Having strong problem solving and interpersonal skills, high integrity & honest
8. Having solid administrative skills and proficiency in Microsoft Office;
9. WILLING TO BE PLACED IN PROJECT (Batam/Cikarang/Morowali/Ogan Komering Ilir)