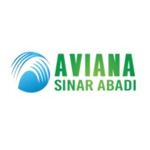 Management Information System (MIS)
IDR 4,000,000 – IDR 5,500,000
Ditayangkan pada 31-Aug-23
Deskripsi Pekerjaan
We are hiring
Management Information System (MIS)
Responsibility:
1. Create a system performance report from the monitoring dashboard.
2. Create error or abnormal incident reports from the dashboard.
3. Collect incoming issues from customers based on existing ticket requests.
4. Produce reports and analysis of incoming issues per day.
5. Follow up with the team regarding critical issues.
6. Follow up progress for each developer team from a predetermined schedule.
7. Communicate ongoing or completed progress to external teams or partners.
Qualification:
1. Understand Database and Jira.
2. Proficient with Structured Query Language (SQL).
2. Proficient in using Microsoft Excel and Google Sheets.
3. Bachelor/Master in Computer Science and related fields.
4. Experience is preferred