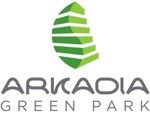 Lease & Event Promotion
PT Loka Mampang Indah Realty
IDR 6,000,000 – IDR 8,500,000
Ditayangkan pada 31-Aug-23
Deskripsi Pekerjaan
Job Description:
Responsible for all marketing communication for Arkadia Green Park
Prepare and organize promotional activities effectively and efficiently, control and supervise social media
Monitor advertising, events and promotions, monitor visitor traffic reports and report the results of events from tenants.
Lease the area for events or exhibitions at Arkadia Green Park for tenants or outside clients
Requirements:
Age between 25-35 years old.
Minimum bachelor's degree in Communication, MICE or any related degree
Minimum experience 1 year in the same field.
Good interpersonal skills.
Highly motivated, creative, proactive and full of initiative
Ability to make good and independent decisions.
Possess or quickly develop good negotiations and conflict resolution skills.
Attention to details with good interpersonal skills-team approach.
Having design skill
Please provide latest photograph in resume.