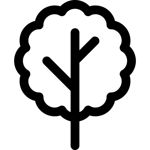 IDR 5,000,000 – IDR 7,000,000
Ditayangkan pada 30-Aug-23
Deskripsi Pekerjaan
Job Description
Manage communications and build relationships with KOL/influencers for joint collaborations
Research and identify KOL across multiple digital platforms to build powerful brand image
Reaching and building a KOL network for different categories on social media
Collaborate with team members to initiate and execute different promotional campaigns and provide accurate timing estimates on work
Seek opportunities for partnerships, collaboration and maintain good relationship with influencers and KOL.
Maintain a good brand image and relationships with influencers and KOL
Propose options, creates shortlist, and executes all tiers of KOL for brand campaign or marketing activity needs
Working closely with creative or any division in order to manage contents
Deliver briefs and brainstorming between brand and KOL
Requirements
Excellent English skills
Proven min. 1 year of working experience in KOL/Influencer Management or similar role
Ability to work under pressure and deadlines
Strong network with influencers with good account management skills
Strong planning skills for online & offline campaigns, creative and good at brain-storming. Good communication, fast response, and negotiating skills.
Up-to-date with social media trends and understanding audience segments.