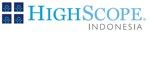 IT Staff
Sekolah HighScope Indonesia – TB Simatupang
IDR 5,000,000 – IDR 7,000,000
Ditayangkan pada 30-Aug-23
Deskripsi Pekerjaan
Job Descriptions:
Troubleshoot, diagnose, and resolve technical hardware and/or software issues
Resolve network problems.
Provide quick resolution and excellent customer service
Redirect unresolved issues to the next level of support personnel
Provide needed information on IT products or services
Provide feedback on processes and make recommendations on areas to improve
Maintain technical documentation and service catalog on installation of software, configuration of hardware and problem troubleshooting
Suggest improvements on procedures
Job Requirements:
Minimum 2 years experience as IT staff
Minimum bachelor degree from IT major
Understand Networking, TCP/IP, Micro tic Setting, Access point setting & CCTV.
Communicative, discipline, and good in team work.