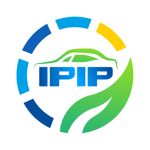 Interpreter mandarin (Mandarin Translator)
PT INDONESIA POMALAA INDUSTRY PARK
Jakarta Raya
Sulawesi Tenggara
IDR 10,000,000 – IDR 20,000,000
Ditayangkan pada 31-Aug-23
Deskripsi Pekerjaan
A company engaged in the management of industrial estates located in Pomalaa, Southeast Sulawesi, is currently opening career opportunities as Intepreter Mandarin (Mandarin Translator) for placement at Office Management Kuningan South Jakarta and Our SITE, with the following Requirements:
Responsibilities:
Accept translation tasks assigned by Management.
Ensure the quality of the translation of the Company's documents.
Collect and keep all translation data and company's translated documents.
Recorded all related information based on job's requirements.
Read and document in Mandarin language, following established rules pertaining to factors such as word meanings, sentence structure, grammar, and punctuation. And for the opposite; from Bahasa to Mandarin.
Listens to complete statements in one language, translates to second, and translates responses from second into first language; expresses either approximate or exact translation, depending on nature of occasion.
Performs miscellaneous job-related duties as assigned.
Requirements:
Bachelor's Degree, preferably in Mandarin Literature/Language (graduated from China University would be great advantage)
At least 3 year(s) working experience as a Translator, Interpreter or similar role.
Fluency in Mandarin and Bahasa Indonesia. English will be plus point.
Have HSK certification, preferably HSK 5 or above (if not, also welcome to apply)
Excellent proofreading skills with the ability to identify grammar, spelling, and punctuation errors.
Time-management skills
Good in translation and interpreting
Willing to short trip according to a predetermined schedule