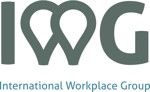 Inside Sales Account Manager (Bahasa Indonesia Speaker)
IDR 9,100,000 – IDR 10,000,000
Ditayangkan pada 31-Aug-23
Deskripsi Pekerjaan
About IWG
With over 3,000 locations in over 100 countries and 1,000 cities across the world, IWG is the global leader in the fast-growing Workspace-as-a-Service (WaaS) sector. As the owner and operator of internationally renowned brands like Regus, Spaces, Signature, Open Office, Basepoint and No.18, we provide local and global networks for all kinds of businesses. From independent sole traders and fledgling start-ups to the world's largest corporations, we provide cutting-edge, inspirational workspaces that support effective working and collaboration.
Job Purpose
IWG plc currently has openings for "Inside Sales Account Manager" working within our Inside Sales Team. Inside Sales Account Managers will help to find the right solution for new and existing customers when they express interest in one of our products such as Offices, Virtual Offices, Lounge Access to mention just a few.
Our Account Managers will work with businesses of all sizes across a multitude of industries and the role involves engaging with our customers and prospects via a number of channels, including phone, email, SMS and web chat.
Key Accountabilities
Handle inbound and outbound calls and other methods of communication (e.g. email) with new prospects and existing customers to educate, and inform customers about our products and help them select and sign up for the one that is right for them.
Work efficiently and effectively in line with company procedures and guidelines, delivering good results against our key performance indicators (customer satisfaction, productivity and deal volume)
Accurately record notes clearly in all relevant systems
Recommend improvements that will positively impact sales and efficiency
Perform other duties as assigned
Required Knowledge, Skills and Qualifications
Professional and clear communication skills in English + Bahasa Indonesia
Proven track record of selling products or service solutions over the phone within a business-to-business sales environment. Rounded sales and service skills (Not a pure "cold caller")
Ability to build rapport with a customer quickly over the phone. (Excellent telephone demeanor)
'Can-do' attitude; demonstrates positive attitude toward others; will assist in all areas as needed
Works well in a team environment
Familiarity with CRM systems a plus
Maintains high productivity/high energy level
Results driven
Willingness to go beyond the job description to meet business goals