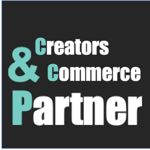 Influencer Partner Management (KOL Specilist)
MGE Content and Commerce Partner
IDR 7,000,000 – IDR 9,800,000
Ditayangkan pada 30-Aug-23
Deskripsi Pekerjaan
At least 3 years of KOL manager or related working experience
The e-commerce industry has seen tremendous growth in recent years and has become a hotly contested space amongst leading Internet companies, and its future growth cannot be underestimated. With millions of loyal users globally, we believe TikTok is an ideal platform to deliver a brand new and better e-commerce experience to the users.
We are looking for passionate and talented people to join our product and operations team, together we can build an e-commerce ecosystem that is innovative, secure and intuitive for our users.
CC Partner's e-commerce Creator Growth and Development team's objective is to acquire and cultivate creators in a scalable way to create e-commerce content in TikTok. This role will require daily interaction with local creators.
Join us as we drive the future of e-commerce here at CC Partner.
Responsibilities:
– Familiar with either E-commerce categories (Food/Digital/Beauty/Health&Care/Fashion/Home&living category), by identifying key trends of products or industry best practices
– Source and acquire creators at scale to support e-commerce content – Identify room for improvement in tooling, SOPs and support for creators who are willing to create E-Commerce content (short video/livestream) on TikTok platform
– Provide ongoing 1V1/group support and training to creators to improve their E-commerce performance including short videos and livestreams, and study key attributes of successful cases; Building courses/trainings/data analysis to creators in line with global policies and local strategy
– Design and create promotion materials or projects for creator growth and development in collaboration with product team as well as data analyst
Requirements
– Minimum Bachelor's degree or above
– Has 3+ years experience of E-commerce category or livestream or creator management
– Familiar with different social apps and tools such as WhatsApp/Telegram
– Strong understanding of content especially TikTok, Instagram, YouTube, and other content driven platforms
– E-commerce platform heavy user
– Data driven, strong execution, good communication, collaborative, and time management skills; comfortable working in a fast-paced and dynamic environment
– Proficient in English and Bahasa, Mandarin will be a plus