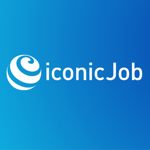 HRGA Assistant Manager
PT Iconic Talent Indonesia
IDR 13,000,000 – IDR 15,000,000
Ditayangkan pada 1-Sep-23
Deskripsi Pekerjaan
selection process:
– CV screening
– interviews (multiple times)
– Home visit (purpose: confirm the current domicile address)
– Job offer
Job Dsecriptions:
Ensure Human Resources, General, Legal, Compliance, Health, Work Safety and Internal Environment
conducive conditions, so that employees and companies become productive.
1. Human Resources: recruitment, employee benefits, payroll administration, performance management, training, etc.
2. Supervise the implementation of General Affairs.
3. Supervise the implementation of the Law / Legal.
4. Internal Control.
5. Oversee the implementation of Health, Safety and Environment.
Requirements:
8+ years experience in HRGA jobs
5+ years experience in Japanese companies
3+ years experience in assistant manager or higher position levels
Business level of English language
Able to speak Japanese (Advantage)
12 months of contract, then permanent depends on performance
Meal Allowance
Overtime unpaid
THR available
Income tax borne by Company
Company cellular phone + SIM Card, laptop,
prepaid parking for motorcycle