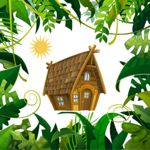 IDR 5,000,000 – IDR 10,000,000
Ditayangkan pada 30-Aug-23
Deskripsi Pekerjaan
Multi-talented teachers!
We are seeking energetic and creative teachers for our lower-secondary / upper-primary homeschooling group.
Requirements:
Minimum two years experience teaching upper-primary or lower-secondary grade levels.
Bachelors level education from a reputable university.
Fluent in English.
Well-organised, helpful, honest and patient.
Preference given to candidates who;
Are artistically creative, have experience teaching arts/crafts, or can bring the arts into other academic subjects such as Science or Geography.
Have experience with English-speaking students.
Are comfortable playing a wide range of sports or physical, fun activities.
The school is expanding so we are looking for leaders who can guide future new hires. The candidate should be competent with a range of teaching activities and subject areas, with emphasis on fun and positive energy, so confidence is important. There are also regular excursions so a love for seeing the sites of Bali and having fun with the kids is required. The candidate therefore should also be quite sporty as there are always plenty of physical activities and challenges. Teachers must be able to strike a good balance between being a comforting presence and a healthy source of discipline for students.
Teachers are on-site from 8am – 3pm, Monday-Friday (not including National Holidays and term breaks), will teach for approximately 5 hours per day, and otherwise available for break-time supervision. We follow a standard schooling calendar, with four terms per year and breaks in between. Teachers have input into the shaping of the curriculum and lesson planning is done individually, with guidance from management when needed. Teachers must also be comfortable with digital tech and using relevant teaching tools inside and outside the classroom, while a record (digital) must be kept of all activities along with student information and regular feedback for management.
Candidates will be contacted for an informal discussion first before being invited for a video call interview or face-to-face interview.