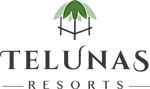 Guest Relation Expert
Pt Island Connections International
IDR 4,000,000 – IDR 5,500,000
Ditayangkan pada 31-Aug-23
Deskripsi Pekerjaan
Understanding our guests, markets, and service philosophy and helping continue to provide ever- improving, unforgettable guest experiences.
Hosting: providing personal concierge services to the guests from immigration and arrival through departure (includes meal, activities, and games hosting, community development projects, etc.).
Hosting and leading children activities at Telunas Resorts.
Develop program for kids' activities both for fun and educational.
Actively monitor the safety of the children in Telunas Resorts facilities.
Becoming the guest window into Indonesia and the Malay culture through day-trips in local villages.
Assisting and leading short and long-term projects to help facilitate and improve the guest experiences.
Completing Guest Relations Team administrative tasks as assigned.
Providing reporting as requested to appropriate supervisors.
Qualifications
Minimal Diploma 3 (D3), Bachelor's Degree (S1) in English, Communication, and/or Hospitality. Exceptional candidates from other degree programs may be considered in certain cases.
At least 1-2 years experience communicating with foreigners in English (opportunity for fresh graduates).
Excellent oral communicator.
Language: fluent in English & Bahasa Indonesia.
Computer skills: Google Apps, MS/Open Office suites, learning new interfaces.
Enjoys the outdoors and exercise.
Enjoys working with kids.
Outgoing personality and enjoys interacting with people of different cultures.
Must be able to work with others.
Willing to stay on site (resort) when working and flexible working hours.