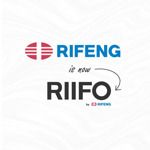 Finance Manager (Mandarin)
PT Rifeng International Indonesia
IDR 18,000,000 – IDR 28,000,000
Ditayangkan pada 31-Aug-23
Deskripsi Pekerjaan
Responsibilities:
Responsible for financial accounting, financial management, and assist in improving the construction of financial information system.
Based on the local environment and the requirements of the finance department in HQ, being responsible for streamline the construction of the financial system and financial internal control system.
According to Chinese accounting standards and local accounting principles, preparing financial reports both comply with local regulations and group requirements.
Responsible for fund management, according to group requirements, establish fund plans, manage funds carefully and ensure fund safety.
Responsible for budget management, preparing budget plans and submitting analysis report.
Review and ensure the accuracy and timeliness of payments and tax administration of tax reports. Ensure proper compliance to current tax regulations to avoid surprises in tax audit and maintain communication with tax agents.
Required Skills/Abilities:
Thorough knowledge of accounting principles and procedures.
Experience with creating financial statements.
Experience with general ledger functions and the month-end/year end close process.
Advanced accounting software user and administration skills, better familiar with ERP/ SAP/ CRM system.
Using Chinese as working language, better fluent in English.
Education and Experience:
Proven working experience as a Finance Manager.
Bachelor's degree or above, majoring in accounting/ finance/ auditing or other related majors, CPA/ ACCA CMA preferred.
工作职责
负责财务核算、财务管理,协助完善财务信息系统建设;
结合当地情况及总部财务部要求,负责财务制度和财务内部控制制度的建设;
根据中国会计准则和当地会计准则,编制符合当地法规和集团要求的财务报告;
负责资金管理,按集团要求编制资金计划,严格管理资金,确保资金安全;
负责预算管理,编制预算及提交分析报告;
负责处理当地税务事项,与税务代理沟通,确保税务申报合规。
任职资格
大学本科及以上学历,财会类相关专业;
中文能力优,能作为工作语言,英语能力优者加分;
工作责任心强,认真细致;
能熟练运用办公软件、财务专业软件,有信息系统操作经验者优先;
本岗位工作地点为印尼-雅加达。