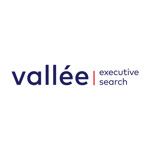 Finance & General Affairs Director
IDR 40,000,000 – IDR 80,000,000
Ditayangkan pada 2-Sep-23
Deskripsi Pekerjaan
Company: An International Hospitality Services Company located in South Jakarta.Annual Sales Revenue: 5 to 10 million USD.
Job Description:
Our client is a renowned Hospitality Services Company with a commitment to providing exceptional guest experiences. As part of their expansion and commitment to excellence, they are seeking a Finance & General Affairs Director to lead and manage various critical functions.
MISSION AND RESPONSIBILITIES:
Assume overall responsibility for finance, accounting, and general affairs functions.
Lead a team of 8 professionals, providing guidance and mentoring to ensure optimal performance.
Oversee all financial operations, including budgeting, forecasting, financial reporting, and cash flow management.
Manage legal affairs, ensuring compliance with all relevant laws and regulations.
Take charge of facilities management, including maintenance and improvements.
Foster positive government relations, ensuring compliance with governmental requirements.
Occasionally, the role may require overtime to address critical matters related to public facility operations.
REQUIREMENTS:
A degree in Finance, Accounting, or a related field; additional qualifications such as CPA is preferred.
A minimum of 10 years of experience in finance, with at least 5 years in a leadership role.
Previous experience in the hospitality industry is highly advantageous, or a similar industry such as Education (University, Schools) or Medical (Clinics, Hospitals).
Proven ability to effectively manage financial operations and to deal with other matters such as facilities, IT, procurement.
Strong leadership skills, with the ability to motivate and develop a team.
Exceptional communication and negotiation skills for government relations.
Flexibility to occasionally work overtime as needed to ensure smooth facility operations.
Experience working in an international environment
Location: South Jakarta
Offer: Competitive Compensation & Benefits, and the opportunity to play a pivotal role in a prestigious organisation.