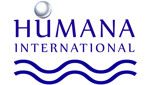 Finance Director – Jakarta
PT Humana International Indonesia
IDR 70,000,000 – IDR 98,000,000
Ditayangkan pada 1-Sep-23
Deskripsi Pekerjaan
Main Responsibilities:
Having the ultimate responsibility for the integrity of books and records, and for an effective Risk Management and Internal Control System.
Lead the finance team to develop a financial budget, oversee financial operations, review financial information, and regularly assess organizational performance against annual budget and long-term strategy for growth
Develop performance measures that support the company's strategic direction
Build and manage the investor facing financial model that is used as a basis for our long-term planning and investor communications
General Requirements
At least have a bachelor's degree in Economics/ Accounting from reputable university.
Have an experience for at least 10 year(s)
Background experience from Big 4 public accounting firm is preferred.
Experienced in presenting Financial Statement include Profit and Loss, Balance Sheet and Cash Flow Report.
Experienced in auditing accurately and within schedule target, include preparing Audit Report based on audit standard.
Able to speak and write English fluently.
Able to speak Mandarin is a plus.