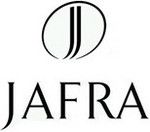 Finance and Accounting Manager
Jafra Cosmetics Indonesia
IDR 16,000,000 – IDR 22,400,000
Ditayangkan pada 30-Aug-23
Deskripsi Pekerjaan
FINANCE ACCOUNTING MANAGER
Finance Accounting Manager will be reporting to the Finance Director. The successful candidate will be involved in prepared report to the Management team. The successful candidate will also be responsible for developing and implementing accounting policies and systems to monitor the organizations financial assets and provide complete and accurate financial information.
Key responsibilities will include (but are not limited to):
Assist the Finance Director by providing accurate financial information as a basis for strategic decision making as required
Directs the development of Company financial objectives for the Budgets and Forecasts in conjunction with other areas of the Company for approval by the Managing Director
Oversee all accounts, ledgers, and reporting systems ensuring compliance with appropriate GAAP standards and tax reports.
Directs the reporting of all financial results and reports any significant and potential variances from plan to the Management .
Provide leadership and guidance to Finance and accounting team .
Job requirements include:
10+ year experiences with a at least 3 years should have been as Finance Accounting Manager position.
·Good Knowledge about Taxation
Experience working as Auditor will be an advantage
Able to make and control budget as well as controlling cash flow yearly, and monthly
·Mature, high initiative, and able to work under pressure.
·Able to work well with others and communicate openly both challenges and potential solutions
Excellent communication Skill including English Oral & Written
ideally should have s solid budgeting experience.