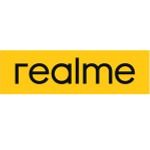 Finance and Accounting ( Fluent English )
IDR 8,000,000 – IDR 12,000,000
Ditayangkan pada 1-Sep-23
Keuntungan
Growth together with company
Deskripsi Pekerjaan
REQUIREMENTS:
Maximum 30 years old
Candidate must possess at least Bachelor's Degree in Finance Accounting from Reputable University.
Fluent in English
Have Knowledge about reimburse and income.
At Least must be have more than 3 Years Experience in Finance
Prefer experience from Smartphone Company Industry more than 2 Years.
Good in Microsoft Office, especially Excel.
Strong Analythical Thinking, Detail Orientation, strong Communication Skills, Good Team work.
Able to priority work, manage time effectively, and work successfully in a fast paced, multi – faceted structured environment.
Hardworking person, energetic, discipline, honest and responsible, and good personality
willing to work overtime when required.
will be place in Head Office ( PIK, North Jakarta )
Working time : Monday to Saturday
Full time Position available for 2 Person.
Can Join as soon as possible.
RESPONSIBILTY :
Provide Monthly Financial Report
Handle Daily Financial Transaction
Creating Record details of Cash Receipts, Cash Disbursemand the amount of Cash Deposit.
Prepares and Records Asset, Liability, revenue and expenses entries by compiling and analyzing account information.
Other Related duties as may be required.
Notice : Salary Range Depend on Skill