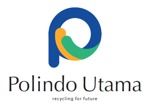 Finance, Accounting & Tax Senior Manager
IDR 15,000,000 – IDR 20,000,000
Ditayangkan pada 1-Sep-23
Deskripsi Pekerjaan
Qualification :
Bachelor Degree in Accounting.
At least 10 years of experience as Finance Accounting & Tax Manager.
Good at communicating in English well (Minimum score 8 out of 10).
Experties to create financial statments report, cost accounting report, tax report and another report regarding finance, accounting & tax
Understand the standardization of finance and accounting in Indonesia
Good at doing presentation.
Self-motivated & Strong endurance
Good at logical & critical thinking.
Responsibility :
Make financial planning, cash flow planning and profit & loss for many branch
Create and implement budgets, such as planning receipts and allocating cost budgets efficiently and maximizing the funds owned by the company.
Carry out financial control, such as evaluating and improving the company's finances and financial system
Conduct financial audits such as conducting internal audits based on company finances
Making financial reports for internal & external parties such as providing information reports regarding the company's financial condition as well as ratio analysis of financial statements