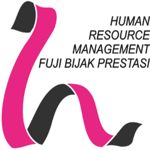 Exim Staff
Fuji Recruitment (PT. Fuji Bijak Prestasi)
IDR 5,000,000 – IDR 6,500,000
Ditayangkan pada 1-Sep-23
Deskripsi Pekerjaan
· Handle all import process with local documents (invoice, P/L, AWB, Insurance, PO etc.
· Create PIB based on the provided documents.
· Understood basic import regulations.
· Able to communicate with English basic starting from the shipment is ready to ship at POL and providing the updated information to customers in timely manner until delivery to door.
· Create procedure of clearance and documentation of import file. File Management.
· Coordinating with internal and external party to smoothen the process of the shipment.
Requirements:
• Possess minimum Bachelor's Degree Majoring in any major
• Having at least 3 year(s) of experience as EXIM staff in Logistics Company
• Disciplined, humble , honesty, hard-working, positive thinking, proactive behavior, cooperative, responsible
• Good communication in English both written and verbal
• Available to work on Saturday if necessary
• Willing to work in South Jakarta area (Japanese Logistics Company)