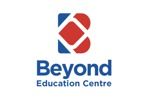 IDR 5,500,000 – IDR 7,700,000
Ditayangkan pada 30-Aug-23
Keuntungan
Competetive Salary,Health and Employee Insurance

Opportunities for promotion, Miscelaneous Allowances

Transport,Acomodiation & Living experience in Papua
Deskripsi Pekerjaan
Teacher Requirements:
Bachelor's degree in teaching or relevant field.
Excellent English proficiency (minimum CEFR B2+ or IELTS band 6.5)
A minimum of 1-year experience as a teacher is preferred.
In-depth knowledge of teaching methods and legal educational procedures.
Outstanding written and verbal communication skills.
Well-organized, passionate and committed.
Creative and energetic.
Knowledge of CLIL, TPR, PPP, ESA and other teaching & learning approaches.
Exceptional interpersonal and presentation skills.
Willing to commit under 2 years contract
Maximun age is 35 years old
Teacher Responsibilities:
Develop and enrich professional skills and knowledge by attending trainings, seminars, professional development programs, etc.
Develop and distribute educational content including lesson plans, PowerPoint presentations, notes and assignments
Supervise classes to ensure all students are learning in a safe and productive environment
Present lessons in a comprehensive manner and use visual/audio means to facilitate learning
Deliver personalized instruction to each student by encouraging interactive learning
Plan and execute educational in-class and outdoor activities and events
Collaborate with other teachers, parents and stakeholders, and participate in regular meetings
Maintain a tidy and orderly classroom
Prepare and distribute periodic progress reports
Attend parent-teacher meetings
Assess and document students' progress with feedback
Allocate and grade homework, assignments, and tests.
Job Description:
We are looking for a passionate and experienced teacher to join our qualified workforce of educators. Your responsibilities will include planning educational activities, providing knowledge and instruction to students, helping them develop their personalities and skills, grading assignments and tests, and evaluating the students' progress.
The ideal candidate should be passionate about teaching with an ability to reach out to students and create a relationship of mutual trust. You should know how to organize a class and make learning an easy and meaningful process. In addition to having excellent written and verbal communication skills, our ideal candidate should also demonstrate outstanding presentation and interpersonal abilities.