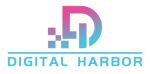 E-Commerce Specialist
PT Digital Harbor Technology
IDR 5,500,000 – IDR 8,000,000
Ditayangkan pada 30-Aug-23
Deskripsi Pekerjaan
Hi Everyone!
Currently Digital Harbor is looking for E-Commerce Specialist
Requirements :
– Minimum 1 year experience in related field
– Fluent English is a must
– Can speak Mandarin is an advantages
– Have negotiation ability and high multitasking skills
– Have a good analytical skill
– Understand about live streaming, affiliation, and e-commerce
Job Description :
– Responsible for the implementation of events held in e-commerce (TikTok Shop)
– Developing, monitoring, writing and updating product content contained on E-Commerce Websites/Portals.
*Placement in Kelapa Gading, North Jakarta
Are you interested to be part of our team? Apply Now !
Good Luck!!