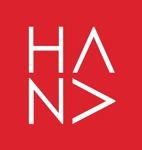 Data Analyst Staff
PT Hana Fashion Indonesia
IDR 5,500,000 – IDR 7,500,000
Ditayangkan pada 31-Aug-23
Keuntungan
Have BPJS Ketenagakerjaan and Kesehatan, THR
Deskripsi Pekerjaan
Requirements:
Bachelor's degree in Computer, Statistic,Mathematic or equivalent with relavan eperience
Advanced knowledge of database like SQL Server, Oracle, dan SAP
Proven working experience as a Data Analyst or Business Data Analyst
Technical expertise regarding data models, database design development, data mining and segmentation techniques
Strong knowledge of and experience with reporting packages (Business Objects etc), databases (SQL etc), programming (XML, Javascript, or ETL frameworks)
Knowledge of statistics and experience using statistical packages for analyzing datasets (Excel, SPSS, SAS etc)
Strong analytical skills with the ability to collect, organize, analyze, and disseminate significant amounts of information with attention to detail and accuracy
Adept at queries, report writing and presenting findings
Have good working attitude
Time-management and organization skills
Keep confidentiality
Be diligent, dynamic, self-motivated, able to work independently or team
Willing to work in West Jakarta
Able to join immediately
Max age 30
Responsibilities:
Understand well the company's product database system.
Maintaining the company database system.
Collaborate with data researchers to obtain the data the company needs.
Organize the data obtained to be managed according to the type of data.
Analyze data that has been grouped with statistical tools.
Presenting data that has been processed in a meeting to be explained to all teams about existing data so that it can be used as needed.