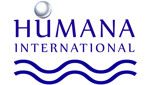 Custom & Regulatory Affairs Sr. Manager
PT Humana International Indonesia
IDR 30,000,000 – IDR 50,000,000
Ditayangkan pada 31-Aug-23
Deskripsi Pekerjaan
Develop relationships with National and Local Customs, Quarantine Bureau, Air Defence, CAAC, SAA and other regulatory authorities.
Develop and implement a Customs & Regulatory strategy that facilitates improvements in Customs Clearance and Operational Performance, Productivity and Cost in the medium to long term.
Formulate responses to developments in the Customs and Regulatory environment, including lobbying and negotiation strategies and actions with Indonesia Customs and other relevant agencies.
Identify opportunities and take actions that will support the achievement of current Customs Clearance Performance, Productivity and Cost targets through market leading customs clearance capabilities.
Represent and promote the interests of company in the arena of Customs & Regulatory affairs, including participation in Industry forums and initiatives.
Together with Finance Manager, maintains operational licenses and governmental approvals.
Requirements:
Degree preferably in Logistics related discipline.
Experience gained through country import / export industry at a senior level.
5 years relevant experience and 3 years' experience at a managerial level.
Experience gained with Exim or logistics, in operations / services environment an advantage.
Established network of contacts within the customs and regulatory environment.
Technical qualifications in the customs field (e.g. Broker's License or equivalent experience).