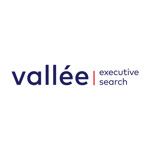 Chief Financial Officer (CFO)
IDR 90,000,000 – IDR 150,000,000
Ditayangkan pada 2-Sep-23
Keuntungan
Stable and profitable company
Deskripsi Pekerjaan
Job Description:
Our client is a large European company that manufactures specialty chemicals for multiple industries. They have local distribution branches in each ASEAN market, and Indonesia serves as their regional manufacturing hub.
MISSION AND RESPONSIBILITIES:
Take full responsibility for the country's finance, accounting, tax, and legal functions.
Lead a team of 12, with 5 direct reports.
Develop and manage monthly forecast plans, reporting, and FP&A.
Report to the APAC CFO based in Bangkok for monthly closing activities, management reporting, and risk management reports.
Oversee tax reporting.
Lead the implementation and maintenance of internal controls and compliance in accordance with Group policies.
Establish an effective treasury function, ensuring efficient processes for Liquidity Management and debt management.
Participate in the hiring and mentoring of finance team members.
Collaborate closely with the CEO and Sales VP to support business activities and formulate long-term strategies.
REQUIREMENTS:
A degree in Finance/Accounting or equivalent professional qualifications such as CPA, ACCA, ICPAS.
A minimum of 12 years of experience in finance and accounting, including at least 5 years in managing a team of over 10 staff.
Experience in B2B industries with manufacturing is essential; this could include Packaging, Chemicals, Electronics, Oil & Gas, etc.
Proven ability to provide high-quality financial information to the global HQ within tight reporting deadlines.
Demonstrated leadership and management skills, with a commitment to training and team-building.
Experience with ERP, good expertise in Excel.
Charismatic, proactive, and capable of anticipating needs.
Location: West Jakarta
Offer: Competitive Compensation & Benefits, and a supportive Work-Life Balance environment.