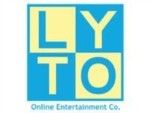 Business Strategy and Development
PT Lyto Datarindo Fortuna
IDR 8,000,000 – IDR 12,000,000
Ditayangkan pada 30-Aug-23
Deskripsi Pekerjaan
Business Strategy and Development:
Requirements:
· Work experience 3 years in Business Strategy &Development online Business ( In the field Entertainment or Life Style)
· Able to analyze data and construct practical conclusions and recommendations
· Has insight about Online Business and Have channel network
· Good English communication skill, Fluent English is essential also Fluent in Mandarin is a plus
· High interest & drive in "hunting" new partners, trying out different product categories & business models Understanding research (marketing strategy and competitive analysis).
specially in games business and entertainment
· Strong partnership and relationship building skill
· Creative in outlook and problem solving and excited by innovation and new opportunities, Must be able to collaborate, influence and persuade at all levels
· Able to work well as part of a team as well as to use initiative and work autonomously
Jobdesc :
· Create & delivery of in-market new business development strategy, also Present new products and services to improve the busines.
· Leverage internal & external data sources to ensure new business internal strategy captures macro trends, markets, category or demographic opportunitiesActive in social media and trend market
· Making planning reporting for increase in business
· Actively seeking & leveraging learnings from other countries in the region by building it in the local strategy
· Attend industry functions, such as association events and conferences, and provide feedback like information on market and creative trends.
· Identifying market opportunities through meetings, networking and other channels and Meeting existing and potential clients and building positive relationships.