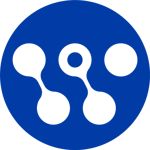 Business Development Specialist
IDR 7,000,000 – IDR 8,000,000
Ditayangkan pada 31-Aug-23
Keuntungan
Employee well-being program

Lunch Box, Coffee Break and Snacks
Deskripsi Pekerjaan
Research and identify new business opportunities (Internal and external growth)- including new markets, growth areas, trends, customers, partnerships, products and services – or new ways of reaching existing markets in order to generate revenue, improve profitability and help the business grow.
Think strategically – Seeing the bigger picture and setting aims and objectives in order to develop and improve the business.
Work strategically – carrying out necessary planning in order to implement operational changes.
Manage pricing strategy, product assortment, stock availability of Brands in the category.
Establish and maintain relationships with key clients, understanding their needs and aligning our services to deliver value.
Collaborate cross-functionally with operations, marketing, and other departments to ensure seamless service delivery and client satisfaction.
Prepare and present insightful business proposals, negotiate contracts, and close deals that align with company objectives.
Requirements:
Age of maximum 32 years old.
Candidate must possess at least Bachelor's Degree, majoring in Business Management, Marketing Management, Industrial Engineering from reputable university with GPA min. 3,00.
Min. 3-5 years working experience in Business Development in FMCG industry is preferred.
Strong interpersonal skills & ability to influence both internal / external stakeholders.
Strong communication skills, verbal and written, with fluency in English.
Creative thinker with the ability to develop innovative solutions to complex problems.
Strong project management skills with the ability to manage multiple projects simultaneously.
Willing to be placed at Bitung, Tangerang.