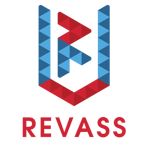 BUSINESS DEVELOPMENT MANAGER
IDR 10,000,000 – IDR 15,000,000
Ditayangkan pada 2-Sep-23
Deskripsi Pekerjaan
Understand the company's products, competitors, and business position in the market
Proactively seek new business opportunities that can be added to existing core business and projects, or new ones to increase market share
Assess potential partners to evaluate proposed deals/partnerships and develop a business case for new business targets
Conduct research on the company's business development on a regular basis, compile and present the company's business development plan
Prepare business presentation proposals and program proposals to be presented to principals
Negotiate and close the Maintaining by Principles contract
Create plans for direct and indirect sales channels
Building relationships with other doctors/hospitals/companies (cooperation)
Qualification:
Have a strong initiative, and see possibilities and ways to improve business.
Have experience as a business development manager or related field in a medical device or pharmaceutical company for at least 5 years.
Candidate must have processed at least a bachelor's degree, preferably a master's degree or above, from a reputable university.
Good communication skills in English, both spoken and written.